Cameron House Winter Wedding
Kirsty and Damon tie the knot just before Christmas in the heart of the Trossachs.
Now we've entered the season of long summer days and lingering twilight evenings, the start of the summer wedding season is very much under way, I was recently reminded of a beautiful gathering I've been meaning to put on the blog for ages.
It was a wedding with a very different seasonal feel to the weddings I've been photographing this month. Kirsty and Damon married a few days before Christmas at a very festive Cameron House winter wedding.
The day started with an extremely busy gathering of bridesmaids and Kirsty's parents – her dad trying his best to keep out of the way. It was then off to the venue which was looking fabulous with all it's Christmas decorations.
A Cameron House winter wedding has a fabulous atmosphere. The dark panelling and cosy lighting create a sumptuous yet homely feeling. Glimpses of the dramatic and rugged landscape through the windows only add to the glow of the fires and warmth of the hospitality.
KIND WORDS FROM KIRSTY & DAMON
PICTURES FROM KIRSTY & DAMON'S CAMERON HOUSE WINTER WEDDING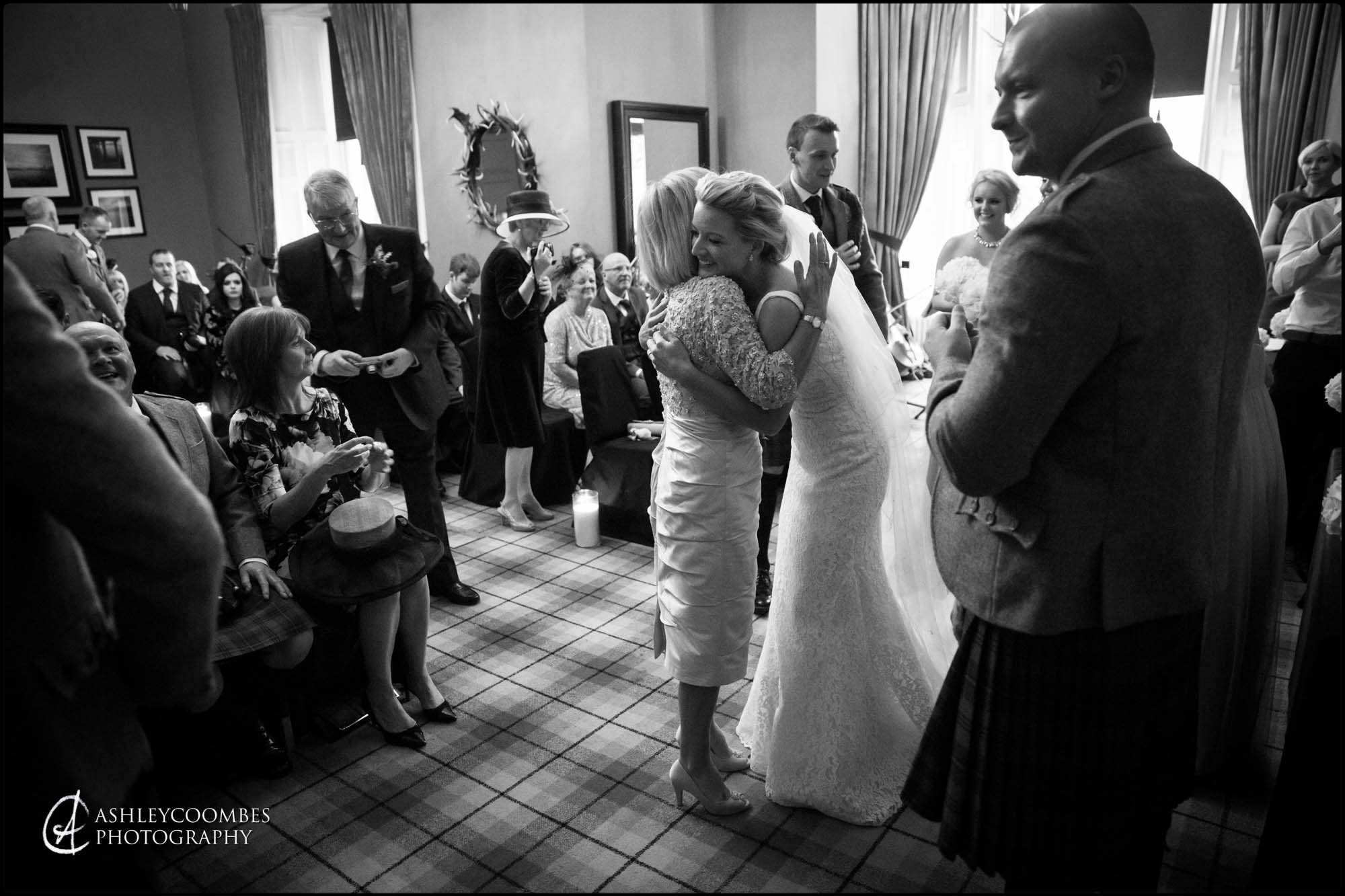 If you are thinking about a wedding at CAMERON HOUSE (or anywhere else for that matter), please don't hesitate to get in touch to chat through your plans and see if I have your date free.
If you want to see some more of my recent work here's a blog post you might be interested in