Lochgreen House Hotel wedding photography
Lochgreen House Hotel in Troon is one of the very best wedding venues in Ayrshire. It's just a short 9 iron over to Royal Troon Golf Club. The hotel carries mementoes of many of the golf legends who have stayed there over the years. As you might imagine, the gardens are as beautifully tended as the golf club and provide a backdrop to rival any other wedding venues in the area.
Capturing the essence of the wedding
I was delighted when Clare and Patrick commissioned me for their Lochgreen House Hotel wedding. Not just because of the great venue but because the couple had made it clear that they wanted real documentary wedding photography. Something more than a sequence of pictures of them going through the different stages of the day. What was important to them was capturing the feelings and memories. A narrative with depth, showing the "in-between moments" and the out-takes.
They didn't want their pictures to be just about them. As a documentary wedding photographer, it's important for me to go searching for the less obvious pictures. I want to capture the guests and the way they're interacting with each other. I try to show the love and kinship in the whole ensemble and across the day, not just follow the couple's every move.
My role is to capture the essence of the day. It is made up of a knowing glance between dad and daughter, the touch of hands between granny and grandpa or the toddler tears as the e-numbers start catching up. These moments give the narrative an authenticity that has the power to trigger the real feelings again and again as the years roll on. If I've done my job right all you have to do is pull out the album and be transported back in time!
KIND WORDS FROM CLARE & PATRICK
STILLS FROM CLARE & PATRICK'S DAY
If you are thinking about booking me for your Lochgreen House Hotel wedding (or anywhere else for that matter), please don't hesitate to get in touch to chat through your plans and see if I have your date free.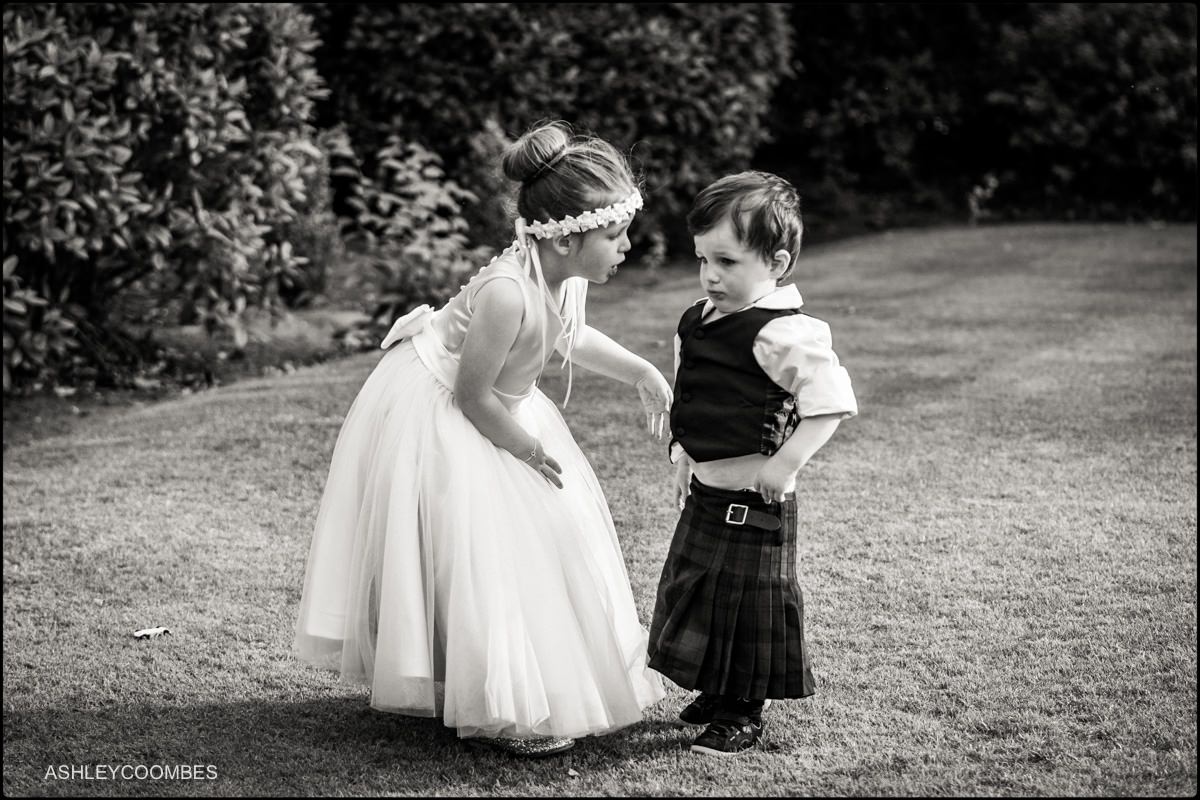 So what did you think of the photos from Clare and Patrick's Lochgreen House Hotel wedding?
Maybe you're looking for your own Lochgreen House Hotel wedding photographer? If so please don't hesitate to contact me to discuss your wedding photography requirements.
Furthermore, I'd really appreciate it if you would consider sharing this post on social media using the buttons below.